The Year of Frederick Douglass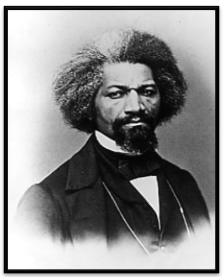 A Celebration of Maryland's Social Crusader 
Welcome to the Banneker-Douglass Museum (BDM) Frederick Douglass Bicentennial website. Our site is a resource for teachers, students, and families to engage in events, workshops, and learning material to further explore the history and legacy of Frederick Douglass.
About Bicentennial: BDM and the Maryland Commission on African American History and Culture (MCAAHC) is proud to announce our partnership with Anne Arundel and Maryland State organizations in celebration and recognition of the bicentennial of Frederick Douglass' birth, which will be celebrated throughout 2018 as the "Frederick Douglass Bicentennial Celebration." Born (1818-1895) in Talbot County, Maryland, Frederick Augustus Washington Bailey was the first African American to gain international prominence as a social crusader. Beginning on February 14, 2018, the date of Douglass' birth, planned events throughout the State of Maryland will include lectures, reenactments, celebrations, walking tours, film series, and more, that explore the history and life of Douglass and related topics in social justice, community building, and education. MCAAHC Bi-Centennial Program Committees are organizing in Anne Arundel County, Talbot County, and Baltimore City; areas in which Douglass lived and worked.