A Test Page – 12072022
Additional Resources: 
Housing: An Evaluation of the System that Created It
The Continuing Case for Black Reparations
How America's Social Contract Engineered the STEM Gap for African Americans
Additional Anti-Racism Text Resources
"Rejoice and Remember" Celebration and Ceremony (October 10th)
As a culmination to the Anti-Racism Coalition's three part series, attendees receive training from renowned scholars on reparations and race as it relates to housing, technology (the digital divide), and employment.
"Renew" Educational Webinar (October 13th) 
This forum focuses on "renewal," Participants learn the importance of financial competency, education equity, and positive mental/physical health awareness in the African American community. We examine the effects of Covid-19 on the financial, educational, and mental/physical health of the African American family and communities of color.
---

Banneker-Douglass Museum Grand Re-Opening Block Party
(September 18th)
We are back! BDM has been closed since March of 2020 and we re-opened with a brand new exhibit; Freedom Bound: Runaways of the Chesapeake, which explores resistance and freedom from the past, present, and future. Visitors enjoyed live music, food, shop local Black-owned businesses and much more!
---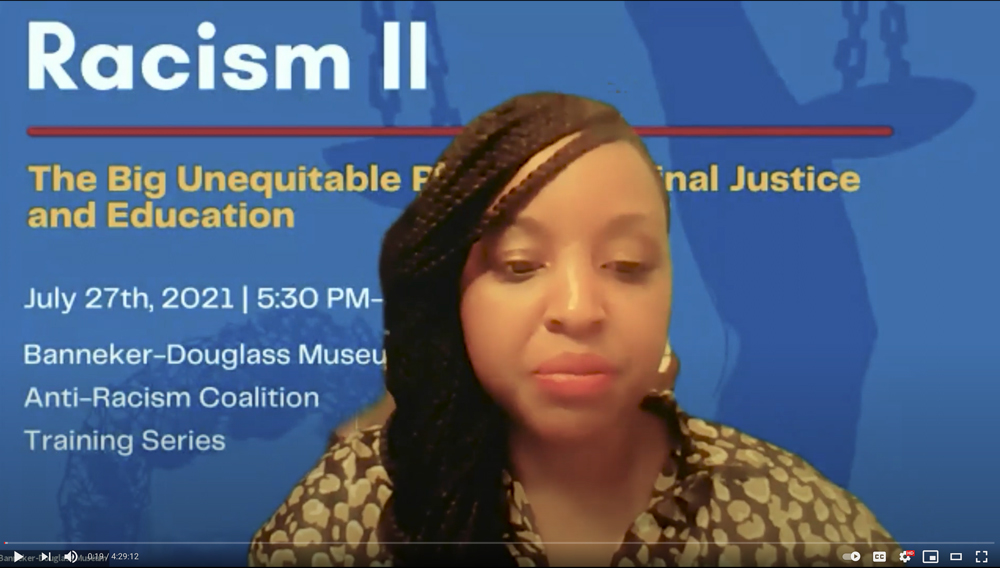 In our continuous efforts to dismantle oppressive systems and increase cultural competence, the BDM Anti-Racism Committee and Maryland Commission on African American History and Culture present our second anti-racism training: The Big Unequitable Picture; Criminal Justice, and Education. Special thanks to the 2021 Anti-Racism Coalition for developing this dynamic anti-racism training. 
Immediately following the training, join us for an informal conversation unpacking the evening's content.
Additional Resources: 
---
Banneker-Douglass Museum's Annual Youth Conference brings together young people (ages 13 to 17) to share their experiences with history, art, and pop-culture. This year's theme: The Black Family: Representation, Identity, and Diversity, encourages attendees to reflect on the uniqueness of their own familial units while learning about the special qualities of others. Virtual breakout rooms, scavenger hunts, and more ensure this year's event will be fun, interactive, engaging, and informative!
---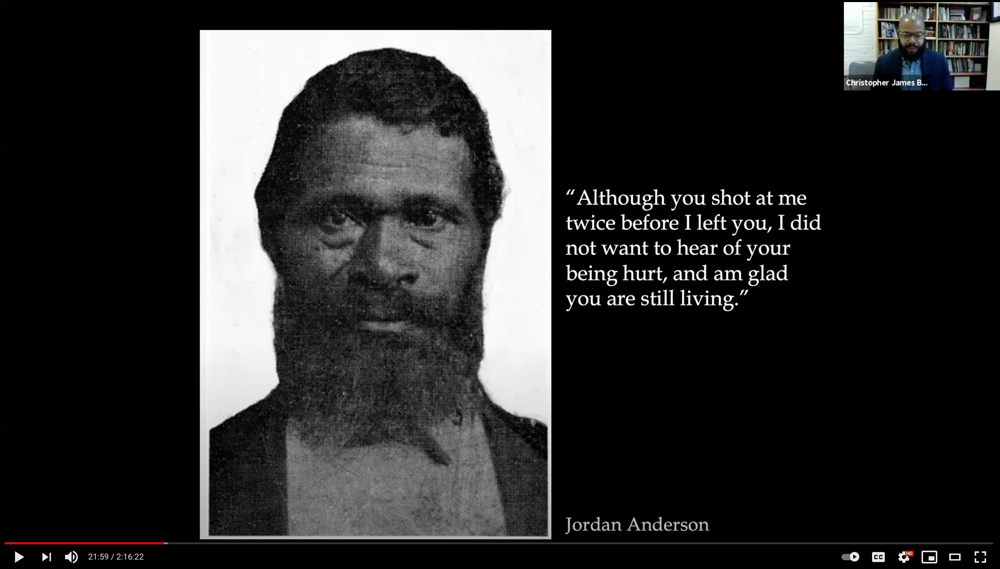 Banneker-Douglass Museum (BDM) and the Maryland Commission on African American History and Culture (MCAAHC) partnered with the Community CoCreation Lab, and the Prince George's African American Museum and Cultural Center (PGAAMCC), to produce this virtual Juneteenth celebration. Join Dr. Christopher Bonner, University of Maryland (UMD), Department of History, as he presents a lecture on "Reconstruction and African American Memory," moderated by Gabriel Greaves, Education Director, PGAAMCC. 
Following the lecture, Quint Gregory, UMD, Art History Department will give a demonstration of the Smithsonian Freedmen Bureau Transcription project. Gregory launched an annual Michelle Smith Collaboratory Freedmen Bureau Transcribe-a-thon campus event in 2016. Historical records produced by the bureau are the richest source of information on the African American experience post-Civil War and Reconstruction eras.
---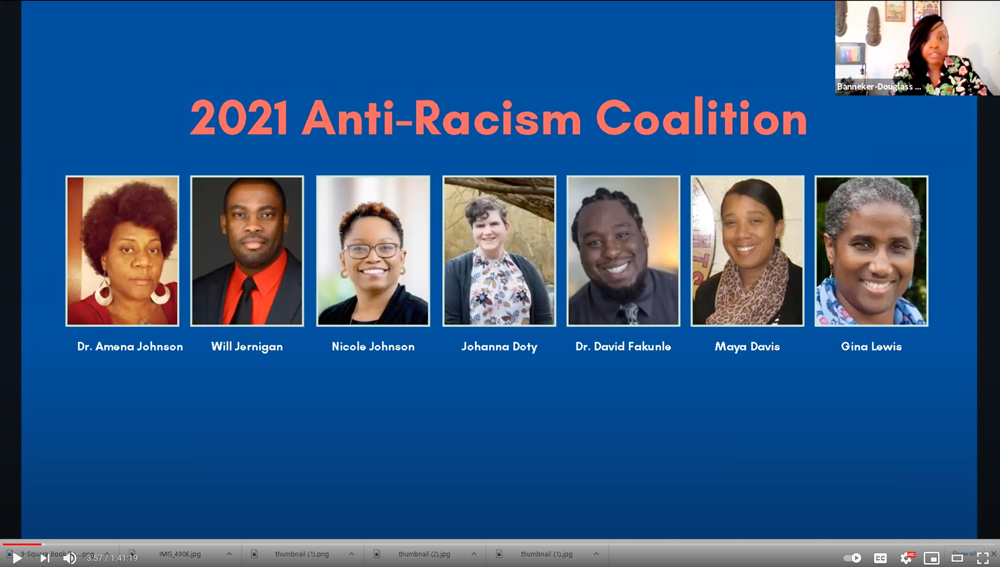 Learn about the history of structural racism in America. This training presents a unique opportunity  to strengthen racial equity practices personally, professionally, and culturally. During this training, participants will: 
Examine key concepts of racial equity and structural racism
Learn to have constructive conversations about race within their networks
Develop tools and practices for counteracting racial bias 
Apply strategies to advance racial equity
Thank you to the Arts Council of Anne Arundel County, Four Rivers Heritage Area, The Community Foundation of Anne Arundel County, Sonja E. Swygert Family Foundation, and all of the supporters of the Banneker-Douglass Museum Foundation 2021 Anti-Racism Initiative. To support anti-racism in Maryland, please click here.